At the International Industrial Exhibition INNOPROM–2017, several agreements on furt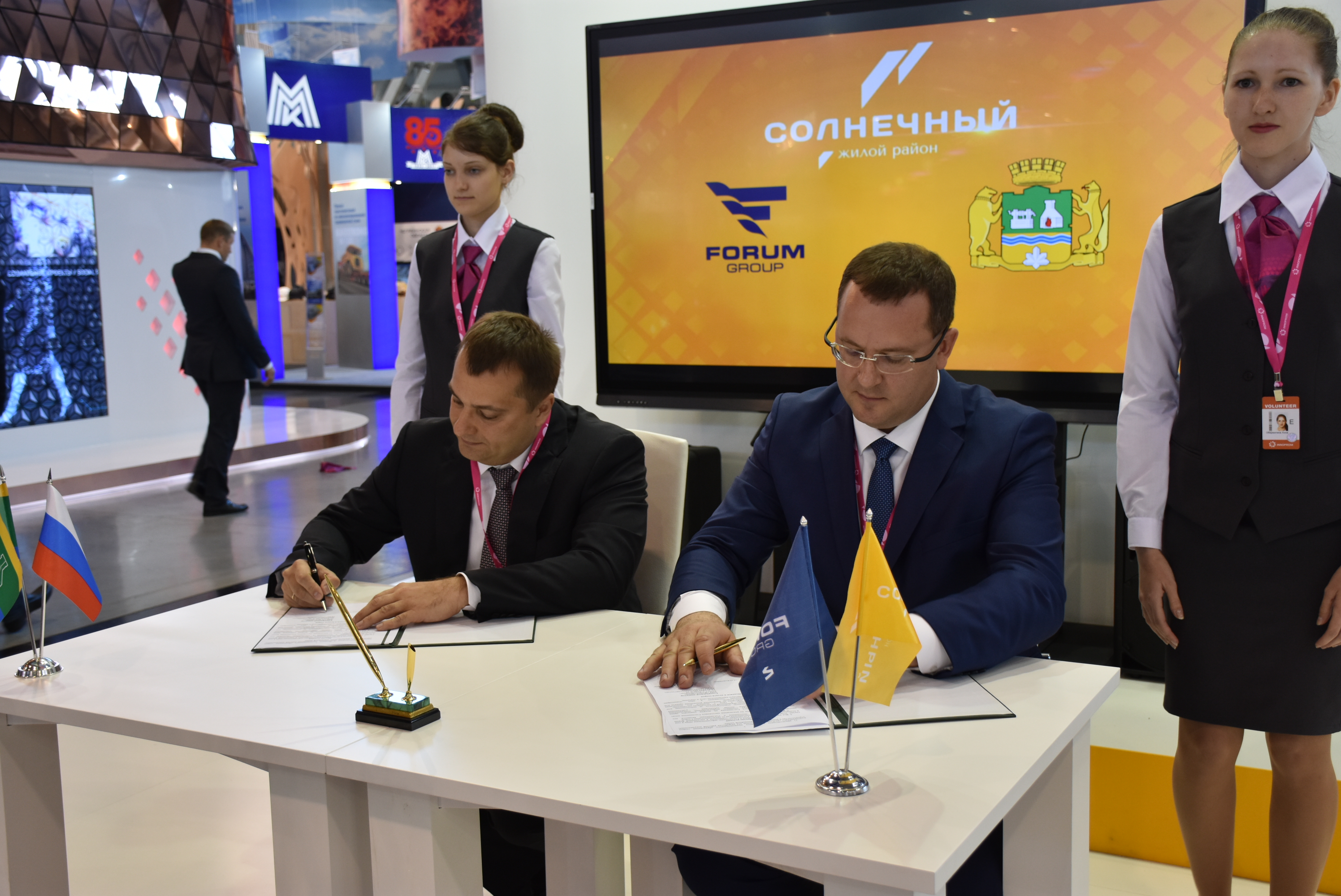 her development of the Solnechniy neighbourhood were signed.
The Ekaterinburg City Administration and ZAO Forum Group signed an agreement on implementing a tramline project. The new route will run from the Botanicheskaya Metro Station through the Musorgskogo station and the Solnechniy Neighbourhood to the Outlet Shopping Mall station. The tramline will be 3.30 km long and will include 4 new stations. The present line of about 6.5 km running from the Botanicheskiy neighbourhood to the Kerami cheskaya station is going to be reconstructed as well as 11 stations on the route. The way from the Solnechniy neighbourhood to the Botanicheskaya Metro Station will eventually take 25 minutes.
Another agreement was concluded between Forum Group, the Master Developer of the neighbourhood, and the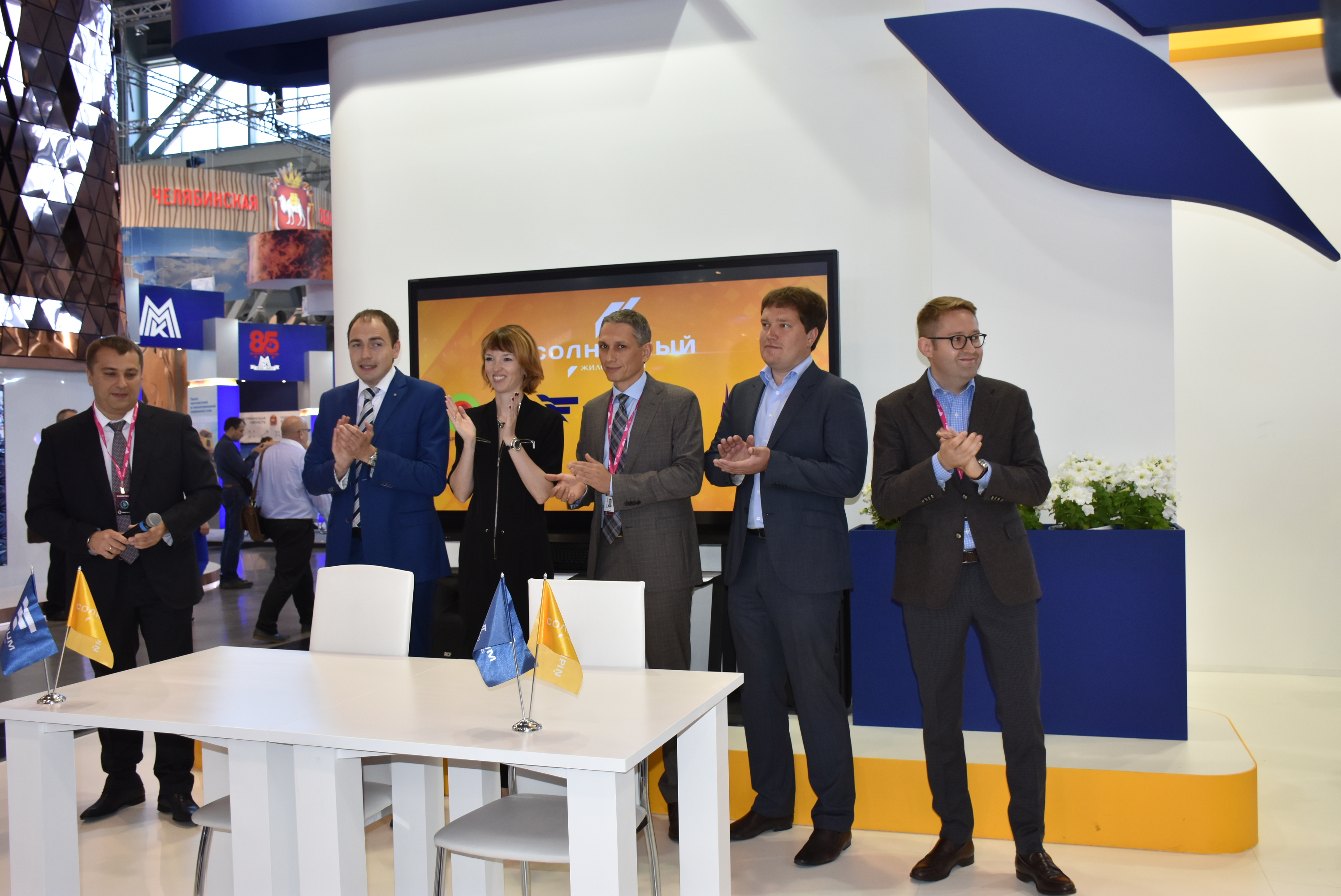 partner developers OOO Brusnika. Ekaterinburg, Viktoria Corporate Group, OOO Sinara–Development and OOO Astra–S. The document stipulates adopting the programme of development of commercial infrastructure in the neighbourhood.
Sergey Myamin, the First Deputy Director General of Forum Group commented: "A unified approach and consistency in creating the general outlook of the district as well as its infrastructure, social and commercial facilities is a significant aspect in development of Solnechniy. For example, there are ground floors which are non-residential premises. So we agreed with the other developers and fixed it in an Agreement that they will be rented in such a way that all needs of the residents are satisfied: there will be everything from drugstores to centres of supplementary education.